My Blog
Posts for: September, 2018
By Antioch and Brentwood Pediatric Dentistry
September 20, 2018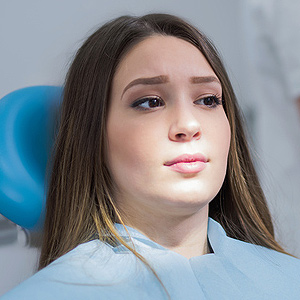 Dental anxiety is a common problem: it's estimated that one in two Americans admits to some level of nervousness about seeing the dentist. On the extreme side of this statistic about 15% of the population even avoid or postpone dental care because of it. While comedy shows routinely make fun of people's fear of the dentist, the consequences of not receiving needed dental care due to dental anxiety are no laughing matter.
Fortunately, visiting the dentist doesn't have to be a nerve-wracking, butterflies-in-the-stomach experience. Here are 3 ways to make sure your next visit is more pleasant.
The right dentist. Dental care is more than technical—it's also personal and relational. The most important element for reducing dental visit anxiety is a provider you're comfortable with and that you trust. It's especially important for high anxiety patients to find a dentist who also has compassion for how they feel and won't judge them—instead, working with them to find just the right combination of techniques and possible medications that encourage relaxation.
Oral sedation. For many people nervous about dental visits the answer could be prescribed sedation medication taken an hour or so before their appointment. Typically a mild sedative, the dose is just enough to help them relax. It's also often coupled with other methods like nitrous oxide or local anesthesia for a pain-free and unstressed experience.
IV sedation. For people with high levels of anxiety, it's often beneficial to increase the level of sedation. One of the best ways to do this is with an intravenous flow of medication that will place a person in a deeper state of relaxation. Although this method requires careful vital sign monitoring during the procedure, it's often the best way to calm patients with high anxiety so they can receive the dental care they need.
Working with your dentist, you can develop just the right mix of these and other methods for making your dental visits easier. No matter what your level of anxiety, you don't have to avoid the dentist nor needed dental care.
If you would like more information on reducing anxiety during dental visits, please contact us or schedule an appointment for a consultation. You can also learn more about this topic by reading the Dear Doctor magazine article "IV Sedation in Dentistry."
By Antioch and Brentwood Pediatric Dentistry
September 10, 2018
Shingles is a painful viral infection that could potentially recur in sufferers for years. It causes painful skin rashes, general nerve pain, fever and fatigue. In extreme cases, it can cause blindness if the eyes become infected. And because it's highly contagious, it could affect your dental treatment.
Formally known as herpes zoster, shingles is a recurrent form of chicken pox. If you contracted chicken pox in childhood, the shingles virus could lay dormant for several years. In fact, most people who contract shingles are over 50.
Because it acutely affects the nerves around the skin, the disease's most common symptom is a belted or striped rash pattern that often appears on one side of the body and frequently on the head, neck or face. While the severity of symptoms may vary among patients, shingles can be a significant health threat to certain people, especially pregnant women, cancer patients or individuals with compromised immune systems.
In its early stages, the shingles virus can easily pass from person to person, either by direct contact with the rash or by airborne secretions that others can inhale. Because it's highly contagious, even a routine teeth cleaning could potentially spread the virus to dental staff or other patients. Because of the significant health threat it potentially poses to some people, your dental provider may decline to treat you if you're showing symptoms of the disease.
To stay ahead of this, let your dentist know you're experiencing a shingles episode if you have an upcoming dental appointment, in which case you may need to reschedule. In the meantime, you should seek medical attention from your physician who may prescribe antiviral medication. Starting it within 3 days of a shingles outbreak can significantly reduce your pain and discomfort as well as its contagiousness.
And if you're over sixty or at risk for shingles, consider getting the shingles vaccine. This readily available vaccine has proven effective in preventing the disease and could help you avoid the pain and disruption this viral infection can bring to your life.
If you would like more information on dental treatment with shingles, please contact us or schedule an appointment for a consultation.